Need for legal cooperation between Suriname and the Netherlands
We spoke with Mr. Humphrey Schurman, 30 years owner of a law firm in Suriname. He noticed an increasing need in the Netherlands for legal assistance and also for mediation or counseling regarding rights and interests in Suriname. This may concern estate issues, but also corporate and commercial matters, as well as debt collection and family law matters.
Also the Dutch government, especially at municipal level, is more often dealing with clients living in the Netherlands and having interests in both the Netherlands and Suriname.
On Monday, May 29, an information meeting took place, organized by Schurman Advocaten in cooperation with a The Hague based Dutch law firm 360 | Lawyers.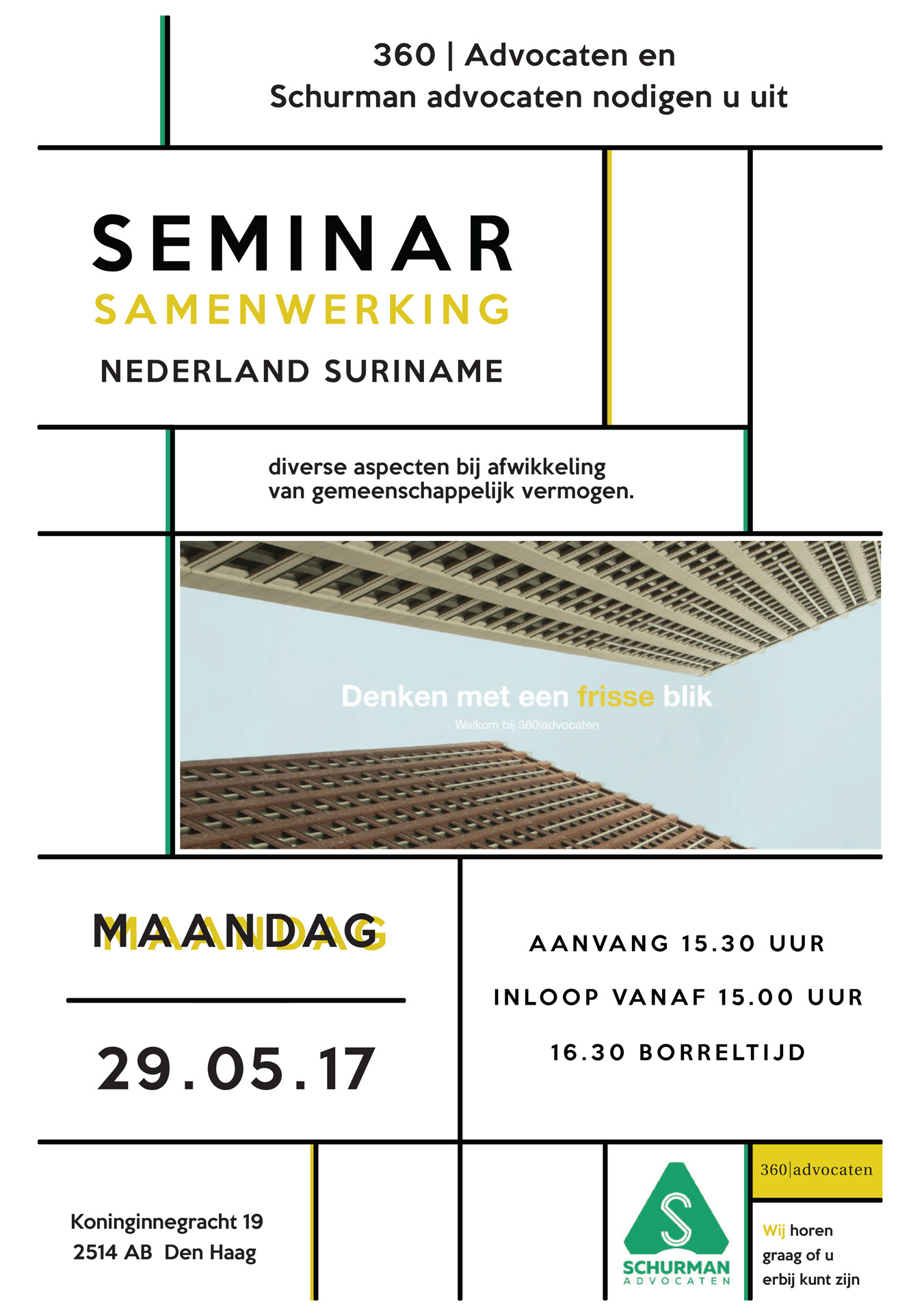 The meeting started with an introduction by Liesbeth van Osch (360|Lawyers), Humphrey Schurman and Elleson Fraenk (Schurman Attorneys). Later there was an opportunity to ask questions and exchange information.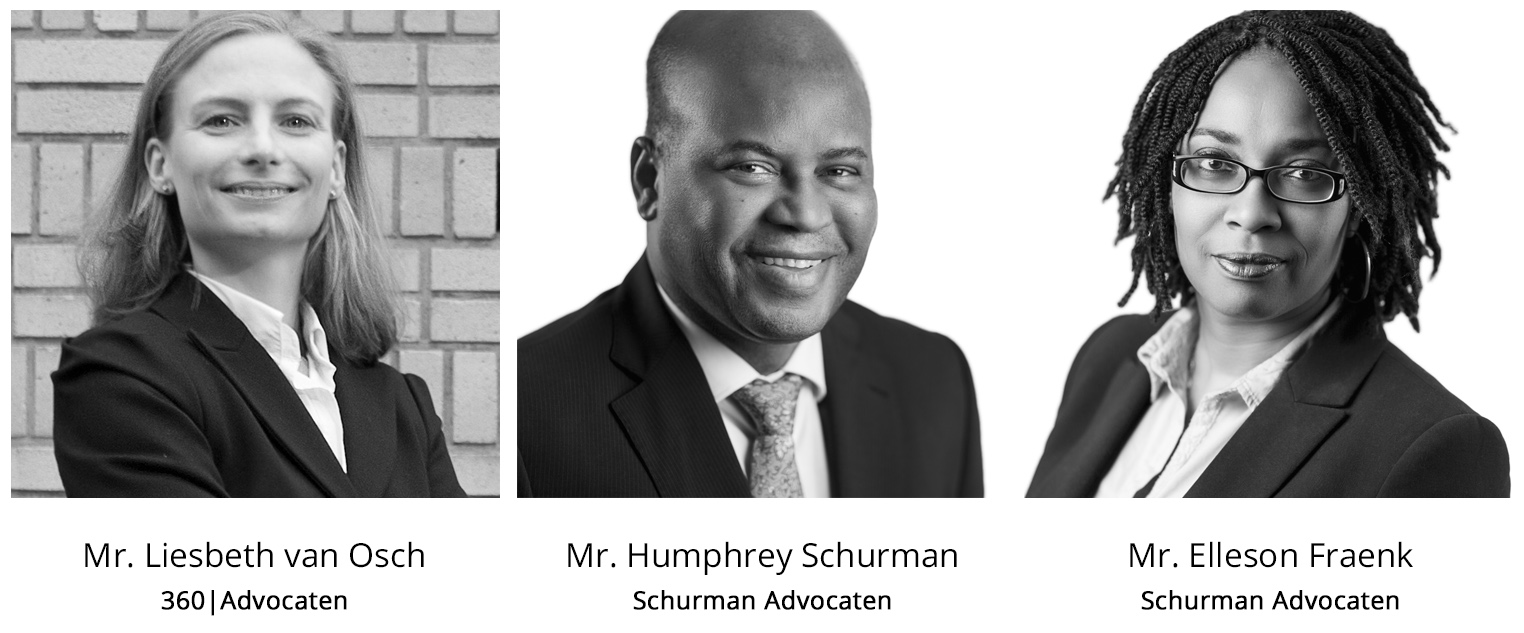 Most questions concerned the legislation between both countries and certain legal procedures that are different in the Netherlands than in Suriname.
Based on cases, relevant laws and legal procedures of both countries were discussed, leading to the conclusion that Dutch lawyers, notaries, judges and other stakeholders should have knowledge the Surinamese law, especially when it concerns cross-border interests.
The participants have applauded the initiative and have indicated that such meetings should be repeated. This has led to the decision to see if it is possible to re-arrange a meeting in spring 2018, but then on a larger scale so that more legal issues can and will be discussed.
Schurman Advocaten gua­ran­tees pro­fes­sio­­nal ad­vice. Be­cause we most­ly com­mu­ni­cate over the inter­net, your ques­tions are ans­wered on the shor­test pos­sible no­tice.