Attorney at Law / Senior IP Specialist
Humphrey Schurman completed his studies at the Law Faculty of the University of Suriname in 1978. He started the Law firm Schurman, now Schurman Advocaten, in 1988. The next step was the start of Schurman Incasso (Collection Agency Schurman). The collection agency, although a separate company, is integrated in the office of Schurman Advocaten.
Schurman supports and advises several Surinamese and foreign companies in all legal, organizational and social matters. In 2005 he set up the Foundation for Advocacy of Intellectual Property in Suriname. Through this foundation, the intellectual property of individuals, companies and organizations is legally protected.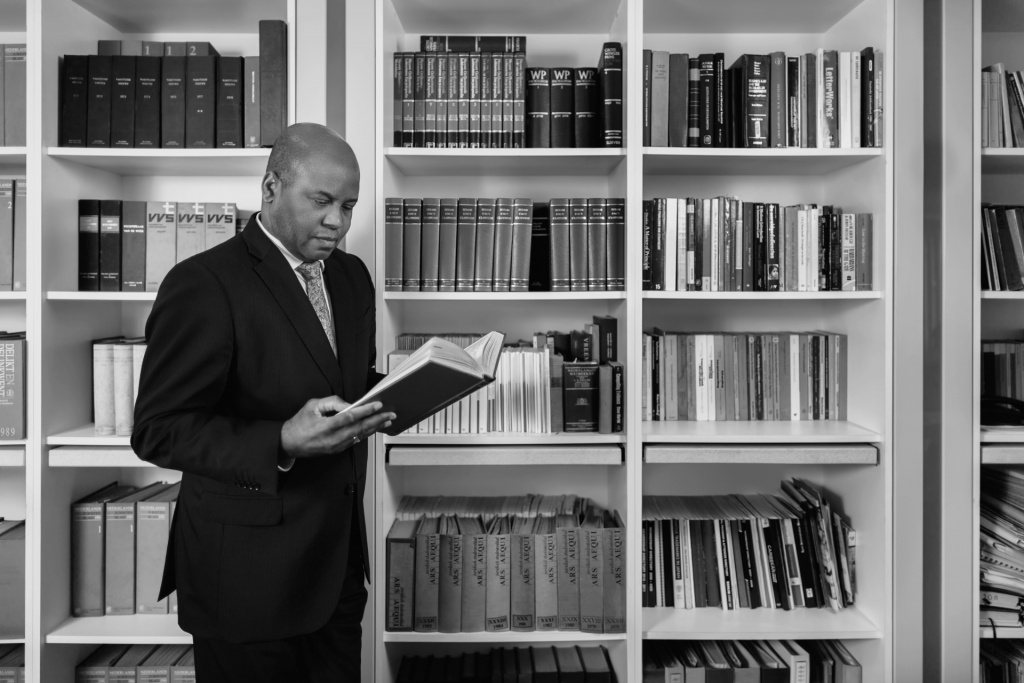 Schurman is permanently trying to apply new technology. In this age of communication it is almost self-evident, says Schurman, that the client who so wishes, can track and adjust his business over the Internet.
Except "boss" at Schurman Advocaten and Schurman Incasso (Collection Agency) and a busy lawyer, Humphrey Schurman is also active in Suriname's social life. He is the Chief Commissioner of the Boy Scouts in Suriname and International Commissioner of Caribbean Scouting Movement. He is also Chairman of Stichting Projekten, an organization developing educational projects for children. Since many years he is Chairman of the Stichting Suriname Crematorium.
Humphrey Schurman is especially busy in the Surinamese business world. He is Chairman of the Board of Directors of the Foundation of St. Vincent Hospital and commissioner of a number of other companies.
He is also the founder and President Commissioner of Network Star Suriname (NSS), a media company based on the universally accepted Human Rights, including the right of free speech.
Sports is his hobby and not just in practice but also on the management side. He was 2x 4-year board member of the Suriname Olympic Committee.
Schurman Advocaten gua­ran­tees pro­fes­sio­­nal ad­vice. Be­cause we most­ly com­mu­ni­cate over the inter­net, your ques­tions are ans­wered on the shor­test pos­sible no­tice.